Managed IT Services and Support
Our Managed IT Services empower you and help you stay business focused and growth centered.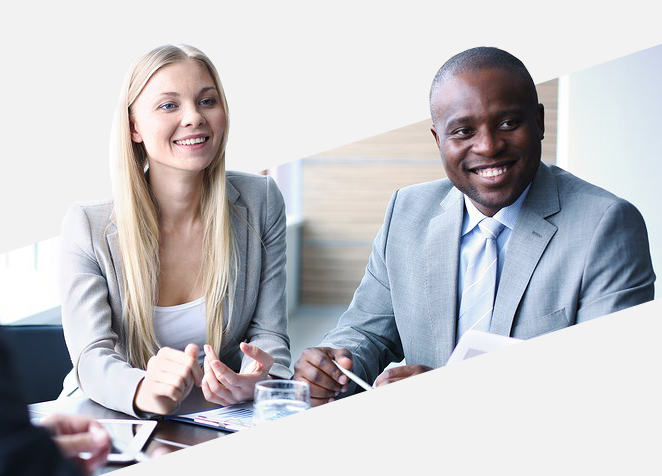 Managed IT Services for All Sizes of Companies
It's a sad fact that many companies see their IT department as a cost center when in reality it has every ability to be business focused to assist in growth. It's obvious that the IT department, when properly functioning, is a real asset to any given organization. We know this is your goal and it's ours too. Because we care, our managed IT services and support help you and guide you to be able to achieve your vision and expectations centered around your needs and goals.
Enterprise Essentials


(Remote Monitoring & Management)
This tool set is perfect for you if you are looking for that extra help for your IT department to strategically optimize and protect your infrastructure while on the cloud or on-premise.  
MSP
(Managed IT Service Provider)
Imagine all that you will get done with a dedicated MSP behind you handling all the heavy lifting while you can focus on more important things that help your organization grow. This Package is perfect for small to middle size businesses!
Hosted email with 99.999% up time, advanced spam filtering, HIPAA, PCI, SOX and other industry specific compliance and encryption. 
MSSP

(Managed Security Service Provider)
CR-T provides the complete foundation that companies need to meet your security needs. We combine intelligent profiling and alerting technology with support in form of a Security Operations Center (SOC). 
"I wanted to take a minute to let you know how awesome CR-T was with this migration. When I started here with a competitor of CR-T we did a similar migration to AppRiver and we had 5 people involved in the migration and still had numerous issues. I was a little worried about having just one guy handle it all, but this migration couldn't have gone better or smoother. The CR-T engineer was so thorough and on top of everything, I was highly impressed. Makes CR-T look really good."

"We also came in about $2,000 less than proposed which makes CR-T look great to our CFO and management. Looking forward to future opportunities"
CR-T has been a valued partner in our business for the last several years. Being a small business we were always struggling with IT issues. Since we turned that task over to CR-T we have had very smooth sailing. CR-T is very good at technical issues but the real value for us has been the instant response time and willingness to go the extra mile and tackle unusual or difficult tasks, such as inter-action with mandatory government computer systems.
CR-T has been providing IT services for us over 5 years now and has continued to provide prompt delivery with quality service.

It's a relief to have a partnership that acts as an extension of my own staff, allowing us to manage client expectations with resource leveling. I rely on CR-T to remain a key partner for all our IT services.
Managed IT Services That Help You GROW!
Think of us as your IT Department or an addition to your staff. We are fluid and adaptable to your needs. We strategically optimize and protect your infrastructure while performing day-to-day maintenance that keeps your users from experiencing downtime.
Enjoy per-user MSP pricing model designed to save you money while still providing high value and beneficial support!
Managed IT Security Services - Tailor Made For You!
In the past few years, cyber-attacks have evolved to be a dangerous threat to every business big and small. Interestingly, 80% of security results are driven by the "human element" coupled with mature processes. As your guide, consultant, and extra hand, CR-T Security provides you the protection that your business needs in the ever-changing new landscapes of threats such as ransomware, malware, phishing, social engineering and more.


CR-T makes it easy for your budget with per-device monthly fixed-rate options catered to your specific infrastructure.
RMM (Remote Monitoring & Management Tool Set)
Perfect for enterprise level companies. You may be asking yourself, "I already have an IT department, do I really need a full outside IT Support Team?". The answer may be no, however; you may need a tool set that helps off load many time consuming tasks that your team members could easily use to push growth centered projects forward.
Our RMM Tool Set turns your team into the hero in your organization. Also, our tool set is easily installed onto each device with a pay-per-device model, granting you true visibility – with proactive tool and NOC services – into your organization.
Cloud computing like Microsoft Azure allows you to operate servers, access software, and store data at lower costs and with greater flexibility. And people are
Read More »
Start your journey to achieve your vision by first scheduling a consultation where we learn and perform a needs audit that is unique to your environment and organization.
In this initiatory step, we go through a proprietary identification phase that allows us and empowers you to learn about all the needs and expectations that you and your Infrastructure demands.
This next step is our Determination phase. This phase takes all the data and information that we gathered about your environment from the Identification Phase.
In this 2nd phase, we will create a plan and strategy of implementation that you will pass off on to get your vision underway.
This is the final stage where dreams and vision become a reality!
In this phase, we do all the heavy lifting to complete your project. 
GET YOUR FREE IT CONSULTATION.
Are you looking to make your vision a reality for your IT Department?
Fill out the form to see how we can help you.